How to Get the Most Out of Cebu Pacific Promo Booking?
|
Cebu Pacific is the Philippines' leading low-cost carrier, providing economical and dependable air travel services throughout Asia, Australia, the Middle East, and the United States. Cebu Pacific promo deals are something you should never pass up because they provide a variety of discounts on various routes and occasions. In this article, we will go over the many sorts of Cebu Pacific promo deals, how to book them, and some recommendations to help you save the most money.
Throughout the year, Cebu Pacific offers a range of promotional packages, such as seat sales, anniversary offers, and holiday promos. Seat sales are typically provided weekly or biweekly, with savings on selected domestic and international routes. Cebu Pacific's founding anniversary is celebrated with annual promotions that give savings on all routes. Meanwhile, holiday promotions give savings on select routes around important holidays such as Christmas, New Year's, and Easter.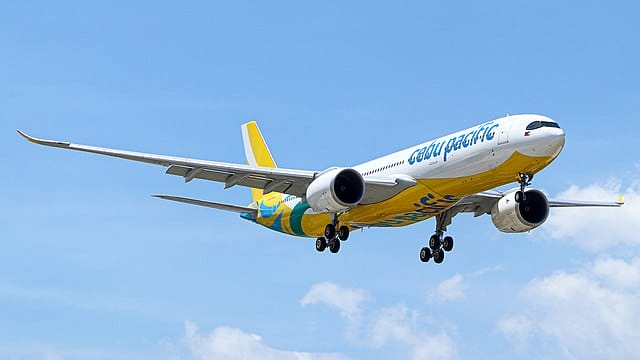 Booking Cebu Pacific promo discounts is simple and can be done either online or via their mobile app. To book a Cebu Pacific offer, go to their website or mobile app and choose your vacation dates and destinations. Select the "Promo" option on the website or mobile app to look for available promo discounts. Choose the promo deal that best meets your travel needs and budget, review your flight details, select any additional add-ons such as baggage allowance or travel insurance, enter your personal information and payment information, confirm your booking, and wait for your e-ticket to be emailed to you.
Here are some suggestions to help you save the most money when booking Cebu Pacific promo deals. To begin, book as soon as the promotion is published to guarantee your desired vacation dates and places. Second, to maximise your chances of getting a promotional offer, be flexible with your vacation dates and places. Third, subscribe to Cebu Pacific's email and follow them on social media to remain up to speed on the latest promo deals. Fourth, unless absolutely required, avoid booking add-ons such as baggage allowance or travel insurance, as they might increase your overall travel expenses. Finally, utilise a rewards or cashback credit card to earn points or rebates on your trip expenses.
Finally, Cebu Pacific is dedicated to provide the greatest travel experience at the most inexpensive pricing. Cebu Pacific is the airline of choice for many travellers in the Philippines and beyond, thanks to their broad network of domestic and international destinations. Their promotional discounts are tailored to various travel demands and budgets, and booking them is simple thanks to their user-friendly website and mobile app. You can maximise your savings and have a hassle-free travel experience with Cebu Pacific if you follow the advice in this article.
Search and book cheap flight tickets now